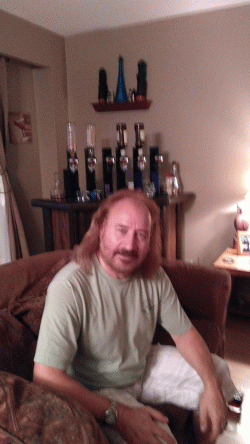 | | |
| --- | --- |
| Name | J. Carlos G. |
| City | Alliston, ON |
| Additional Location | Barrie |
| Working With | Kids, Youth, Adults, Groups |
| Levels | Beginner, Intermediate |
| Hourly Rate | $25 |
I am an experienced musician, guitar player and composer. I learned music in the past and in a couple of opportunities I taught music in a High School in Malton, Mississauga, ON.
Music Background & Credentials
I graduated from the College of Educators, Mississauga, ON as ESL Teacher and On Line Music course from the USA University.
Professional Experience
I was in the Recording Deal signed to a Canadian Label in the past and live performances during 40 years, I got an album CD out and videos that are still going on in YOU TUBE, FACE BOOK, etc.. I g
Teaching & Other Details
I teach face to face, I use visual, hearing and speak communication, beyond the writing notes in a note book or pad note that students should have on their own. Also I have a white board and a stamp with the design of a guitar frets for a better understanding of the main guitar chords.
Availability
Depending on the student's schedule I am available at any time. I usually prefer a group in the morning or a group in the evening, etc..
Preferred Teaching Place
I live up in Alliston. If nothing happen here, I can go to Barrie
Reviews
0 reviews available.