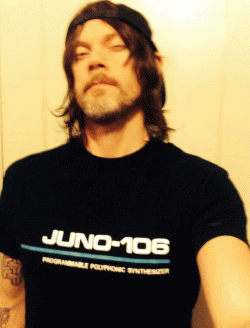 | | |
| --- | --- |
| Name | Jay T. |
| City | Vancouver, BC |
| Working With | Kids, Youth, Adults, Groups |
| Levels | Beginner, Intermediate, Advanced |
| Hourly Rate | $55 |
I am the single most released artist in Canada. I have been producing music for 23 years, djing for 28 and have made a living doing music. I have taught at music schools, and private 1 on 1 lessons.
Music Background & Credentials
CDIS sound engineering and midi music.
Professional Experience
I have released 2000+ songs I have written, produced, engineered and mixed down. I have taught at numerous schools worldwide doing guest workshops.
Teaching & Other Details
I go in stages, I teach you to become proficient in Logic, I can also go over hardware. I get you to a state where you will be writing your own music, understanding efx and learning creative techniques tips and tricks.
Availability
I am fairly flexable.
Reviews
0 reviews available.