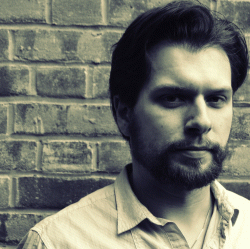 | | |
| --- | --- |
| Name | Sebastian L. |
| City | Surrey, BC |
| Hourly Rate | $40 |
I'm a composer who has written for a variety of instrumental groups, ranging from string trio to choir to orchestra to opera. I grew up studying classical piano as well as trumpet.
Music Background & Credentials
Royal Conservatory of Music (piano practice & theory). Bachelor of Fine Arts in Music from Simon Fraser University's School for the Contemporary Arts (focus in acoustic composition and computer music). Master of Music in Creative Practice from Goldsmiths, University of London (focus in acoustic & electronic composition), completed under the supervision of Jeremy Peyton Jones.
Professional Experience
I have written and scored music for film, theatre, contemporary dance, and am currently working on an opera that will be premiered in London, England this summer. I have received funding from the Alberta Foundation for the Arts, Canada Council for the Arts, and UK arts charities. I have also taught trumpet in the past, and am occasionally invited to give lectures on interdisciplinary practices at UK universities.
Teaching & Other Details
I enjoy working one-on-one with students, helping them discover their strengths in a particular component, and working with them to develop those strengths. I have worked with autistic children as well.
Availability
Weekdays, but I'm flexible with weekends.
Preferred Teaching Place
Transit/preferably Skytrain accessible routes, or on weekends I have access to a car.
Reviews
0 reviews available.