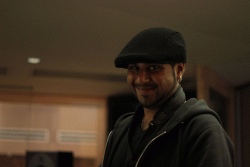 Name
Brian D.

Recommended

City
Toronto, ON
Additional Location
North York
Teaching
Saxophone
Working With
Kids, Youth, Adults, Groups
Levels
Beginner, Intermediate, Advanced
Hourly Rate

$50
Professional Saxophonist with 5 years of teaching experience 8 years of performance and 4 years of recording experience. Studied music as a child privately, in elementary, gig school, and throughout college. I have been playing with different groups for the past 10 years now ranging from Jazz, hip-hop, R&B and soul to Classical, world, and theater performances.
Music Background & Credentials
- High School Diploma. - Humber College ~ Intro to Commercial Music and Jazz program certificate. - Humber College ~ Canadian Bachelors of Music
Professional Experience
- 12 years of playing experience - 5 years of teaching - 4 years of recording - 8 years of performing - 7 years of formal music education
Teaching & Other Details
- by syllabus or, depending on state or existence of syllabus, freestyle using classical saxophone pieces, jazz standard repertoire to build a further portfolio and exercise books that I would recommend to address technique and dexterity, as well as time feel.
Availability
- any day except Monday however Monday mornings are okay.
Preferred Teaching Place
- Preferably at my apartment. Can travel to other homes (depending on vicinity of location ) however a charge will be added on.
Reviews
0 reviews available.