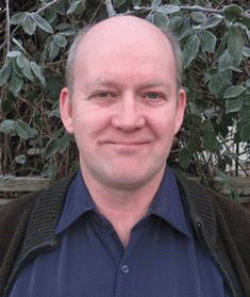 | | |
| --- | --- |
| Name | Dell K. |
| City | Maple Ridge, BC |
| Working With | Youth, Adults |
| Hourly Rate | $40 |
I am a classic, acoustic and blues guitarist, instructor, audio enthusiast, computer technician, carpenter, mechanic, author and father with over 38 years experience in these various fields.
Music Background & Credentials
Mostly computer-related - MCSE, CompTIA A+ Network+. 1 year post graduate at Brandon University School of Music. Had the opportunity of studying with many experienced performers and instructors, such as Paul Banks, Robert Jordan, George Sakellariou, Liona Boyd, David Russell and others.
Professional Experience
Taught for 9 years for Maple Ridge Music Centre. Recently with G&G Music and for the last 5 years on my own.
Teaching & Other Details
I believe in and teach what is referred to as "Instructor-led lessons". An instructor-led lesson is simply that methodology where the teacher is the one who is doing the leading. Most institution-based teaching is instructor-led - where you go to school or university with the expectation that the teachers there will assist you in the purpose or reason for you being there in the first place. Interestingly, guitar instruction - for the most part, is generally student-led. When a student begins their musical interests with a comment such as "I want to learn to play such-and-such guitar" - this clearly suggests a student-led instructional focus. In Instructor-led instruction on the other hand, the instructor is the one who determines what is best for the student - regardless of the particular musical preference. My teaching methodology is entirely focused on instructor-led teaching with the objective that when a student has properly learnt the foundational aspects of the guitar and guitar technique, then they are in a better position to play the particular style of music they have an interest in. This provides a foundation with a focus on musicality, is technically-based and is well-rounded.
Availability
Tuesday, Wednesday and Thursday 3:00pm to 9:00pm and Saturday, 9:00am to 1:00pm.
Reviews
0 reviews available.