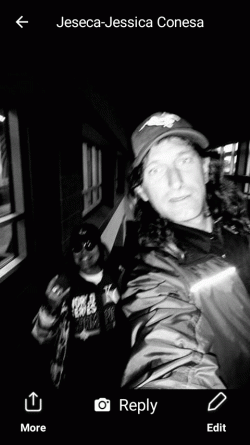 | | |
| --- | --- |
| Name | Michael J. Brian S. |
| City | Calgary, AB |
| Working With | Kids, Youth, Adults, Groups |
| Levels | Beginner, Intermediate, Advanced |
| Hourly Rate | $35 |
I offer complete training from introductory to advanced. I have extra guitars. Including classical and electric. Jazz, blues, classical, rock, metal. Country, hip hop, funk. Reggae. Classic rock, etc. Zeppelin. Floyd, metanb
Music Background & Credentials
Instructed by a US. Touring circuit jazz saxophonist, 25 years can teach all time sigs , key location. Notation. Reading music notes and chords and rhythm. Tab. Circle of fifths etc. Blues scales, rock scales, classical etc. Metal.
Professional Experience
I am confident teaching am to any level
Teaching & Other Details
I see the uniqueness and advantage of emeveryone's styles d ask them why they want to learn. And what they want to do with it. And adopt a custom tailored approach to get them to that distend goal quickly. I have dedicated rock instruction techniques as well as up to college level Spanish guitar. from there you need to make plans to gig, teach or band it up.
Availability
Weekend mornings and afternoons. Weekday and weekend evenings. Holidays and 24/7 emergency saves.
Preferred Teaching Place
I can travel or host students or at my home.
Reviews
0 reviews available.