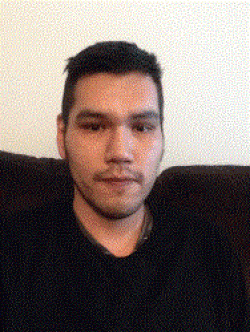 | | |
| --- | --- |
| Name | Denny S. |
| City | Calgary, AB |
| Working With | Kids, Youth, Adults, Groups |
| Levels | Beginner, Intermediate |
| Hourly Rate | $35 |
I've been involved in music since I was 11 years old. I learned music theory through the flute. I picked up guitar when I was 12 years old and began teaching myself over time. I stuck with band and absorbed as much as I could, and over time, I've taken what I've learned from playing flute, and adapted it to guitar. I am mostly self-taught when it comes to guitar, but I'm capable of teaching guitarists from the beginning stages to the beginnings of the advanced stages. I can help you play whatever or however you want to play, as long as you really do want to play. I'm no stranger to guitar, and it won't be long until you're well acquainted with yours.
Music Background & Credentials
I was a nanny for 15 years and a volunteer caretaker for a Multiple Sclerosis patient for the last year.
Professional Experience
I have none yet, but I'm not relatively new to teaching music. I've done it as a hobby and have helped few of my friends reach the point they were grasping for with their guitar playing.
Teaching & Other Details
I like to teach based on what the student wants to learn. (of course, that parts obvious). First the basics, the chord structure of the songs they're learning, then the techniques involved. I have exercises ready for warm ups, and well as minor hand stretches to practise. I would teach them the songs they wanted to learn as well as the hidden knowledges within the songs. (nothing esoteric or strange, but the techniques behind the sounds achieved in the song) I'm a recording artist, and if there are students that are curious about recording music, there are also aspects of that I can teach. these are my own videos; https://www.youtube.com/channel/UCpd1p5836jefJovLV5FPgYg these are mostly recordings I've made https://www.youtube.com/channel/UC6tnuO9dh5toLI991G2aMvQ
Availability
I'm available from 11am-8pm weekdays, and 10am-6pm weekends, but will most likely do group sessions on weekends
Preferred Teaching Place
In home, for now, I am working on getting practise space through community center's in the ne
Reviews
0 reviews available.