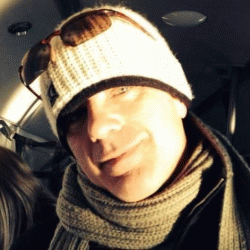 | | |
| --- | --- |
| Name | David P. |
| City | Victoria, BC |
| Working With | Kids, Youth, Adults, Groups |
| Levels | Intermediate |
| Hourly Rate | $30 |
I am an expert audio software engineer and have played guitar and bass for many years, often giving lessons to younger inspired future musical generation. My software knowledge covers various programs including pro-tools cakewalk garageband mixcraft audacity etc. I am fully versed in VST, effects, filters and audio/video editing, song creation/writing with or without the computer. I worked for the schoolboard in Victoria for 28 years with both parents also being educators.
Music Background & Credentials
Too many to list. I adore songwriting clinics and creative writing in general. I am a research expert and continually upgrade my audio engineering knowledge.
Professional Experience
Extensive within and outside GVSB 61
Teaching & Other Details
I am empathetic and a wonderful people person. I believe in treating clients and students with respect. Organization and keeping things interesting are factors that lead to success. I also think its important to listen to other teachers methods and differing approaches. The previous question (levels I can teach) accounts for only one field. Example-I could teach intermediate guitar lesson but could certainly teach expert level with regards to music production.
Availability
24-7 depending on compensation and requirements.
Preferred Teaching Place
I am versatile and am open to all locale.
Reviews
0 reviews available.