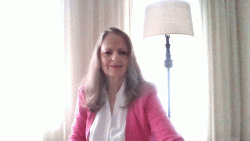 | | |
| --- | --- |
| Name | Patricia M. |
| City | Victoria, BC |
| Working With | Kids, Youth, Groups |
| Levels | Beginner, Intermediate |
| Hourly Rate | $61 |
I'd like to introduce myself. My name is Trish Moore. I have 28 years of experience in teaching piano and theory. I use quite a few different method books. I also prepare students for RCM graded material and exams if they so choose. I have been fortunate that most of my students have earned great marks for their practical and/or theory exams. I also have various methods to start a student from age 5. The WunderKeys Program can start your preschoolers in their musical journey. For some students attaining their goals is important. I am now a certified teacher of the Cascade Method Program. This is a unique program that students will love. Can you say, "pop songs"? My mission is to pass on the love of music and give every student the gift of music
Music Background & Credentials
RCM Certificate, Advanced Theory exam, Cascade Teacher Training Program, member of Top Music Pro. Certified Teacher for Cascade Method Piano Program.
Professional Experience
I have been teaching piano and theory for 27 years. I have hosted many recitals and have performed along with my students. I have taken various pedagogy courses, and am a certified teacher for the Cascade Method Program.
Teaching & Other Details
I use a variety of methods, depending on a student's needs. I use Alfred Premier Series, My First Piano Book - Faber & Faber, All levels of the WunderKeys Program, the Cascade Method and prepare students for RCM practical/theory exams. I use the UMT Theory Series.
Availability
I am open Tuesday to Saturday from 11:00 a.m. - 7:00 p.m.
Preferred Teaching Place
My studio is in my home at 2009 Idlemore Road, Upper, Sooke, BC
Reviews
0 reviews available.