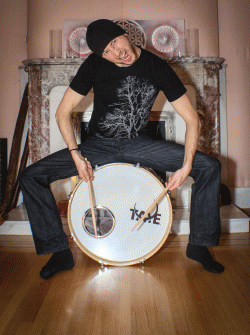 | | |
| --- | --- |
| Name | Daniel B. |
| City | Surrey, BC |
| Working With | Kids, Youth, Adults, Groups |
| Levels | Beginner, Intermediate |
| Hourly Rate | $35 |
Professional Drummer who makes drumming/learning fun and provide an empassioned educated sense for the therapy behind drumming.
Music Background & Credentials
2 years private lessons when I was 15 and now current monthly lessons for the last 6 months with one of the biggest names in local drummers.
Professional Experience
15 years live experience, lots of professional recording experience and currently in 4 bands. My specialty is rock/hard rock/alternative but familiar with funk, pop, top 40 and dance music.
Teaching & Other Details
I use a mixture of light reading of sheet music, method, technique, metronome and a sense of feeling the music and letting the "inner child" out. I have tons of top industry tips and tricks as well as sound advice around where to get drums and gear from.
Availability
I am flexible and can adapt to a student's availability.
Preferred Teaching Place
I am mobile so can come to my students place of practice. I can also offer lessons thru my current residence in South surrey
Reviews
0 reviews available.