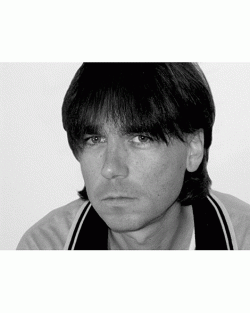 | | |
| --- | --- |
| Name | Chris B. |
| City | Montreal, QC |
| Hourly Rate | $35 |
I am an accomplished songwriter/musician/singer who has written/recorded many rock and roll albums over the years - some of them being hits. I have co-written songs with many famous artists including Ian Hunter, Debbie Harry/Chris Stein[Blondie], Joan Jett and others. I know how to write songs and have been a very good teacher to other artists looking to write quality material. I'm easygoing and patient and really enjoy nurturing other artists.
Music Background & Credentials
Master degree in Communications. Concordia University [1999].
Professional Experience
I have led many rock and roll bands over the years, always being the principal writer in these bands. If you do a Google search of my name along with 'the 222s and/or 39 Steps you will have a better picture of my career history to date.
Teaching & Other Details
One on one personal instruction/guidance. I will sit with a student, listen to their ideas, and suggest places they can go musically with these ideas, teaching them about music/lyric composition at the same time.
Preferred Teaching Place
At my place, a rehearsal hall, at my students place. I'm easy/
Reviews
0 reviews available.