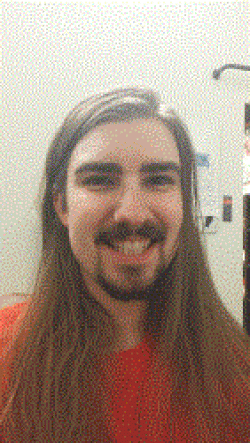 | | |
| --- | --- |
| Name | James R. |
| City | White Rock, BC |
| Working With | Kids, Youth, Adults, Groups |
| Levels | Beginner, Intermediate, Advanced |
| Hourly Rate | $45 |
Contemporary guitar player with 8 years of private tutoring experience. Can teach any contemporary style on electric guitar up to an advanced level and acoustic fingerstyle playing to intermediate level. Also a solid bass player, and versed in jazz and classical theory.
Music Background & Credentials
Mostly self taught with tutoring for 1 year in advanced technique. Studied music history and theory at UBC.
Professional Experience
8 years privately tutoring. Currently writing new material and playing 7 string in Opus Arise.
Teaching & Other Details
I use a syllabus I have worked on for years. Basic premise is to introduce beginner knowledge of the instrument by explaining theory behind it, then introducing beginner techniques through easy examples found in popular songs. I teach theory and fretboard navigation early to strengthen students as they move into intermediate level material, focusing on their particular tastes. Advanced students learn more on improvisation to incorporate techniques they are working on and I teach more advanced theory by actively writing music with students based on their own ideas. I always aim to keep students engaged and interested through all levels
Availability
Very flexible as I write my own schedule, but evenings and weekends are preferable. I am not available on Tuesdays.
Preferred Teaching Place
Prefer to work 1 on 1 with students in their own space. Will teach either at my home or in a classroom, very comfortable around groups.
Reviews
0 reviews available.