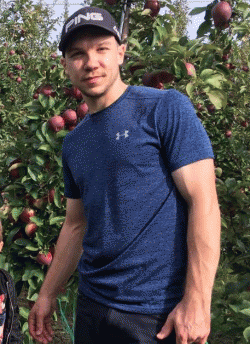 | | |
| --- | --- |
| Name | Steven P. |
| City | Scarborough, ON |
| Working With | Kids, Youth, Adults, Groups |
| Hourly Rate | $25 |
I have played guitar for over 15 years. I have live and studio recording experience. I have taught music privately for the past couple years and I am currently enrolled in Centennial College's Music Industry Arts and Performance advanced diploma program. I have been writing and producing my own music for the past 5 years.
Music Background & Credentials
I received formal lessons for many years from the Ontario Conservatory of Music when I was younger. I currently attend Centennial College where I study Music Industry Arts and Performance.
Professional Experience
Paid studio and live gig experience. I have also taught privately out of my own house.
Teaching & Other Details
I get a good feel for where exactly the student is at on the first lesson and I try to personalize every lesson to work on specific aspects the student may be struggling with. I incorporate not only hands on teaching but also a philosophical approach.
Availability
I am available evenings and weekends.
Preferred Teaching Place
I am available to teach at the students home, my own home and online. I am very flexible
Reviews
0 reviews available.