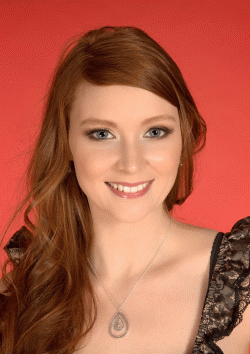 | | |
| --- | --- |
| Name | Lisa G. |
| City | Calgary, AB |
| Working With | Kids, Youth, Adults, Groups |
| Levels | Beginner, Intermediate |
| Hourly Rate | $65 |
Are you ready to learn? With experience teaching beginners through high school and adults, private lessons will help you refine your flute skills in a fun way! I have been playing the flute for over fifteen years with performance experience as a soloist and part of ensembles through concerts, weddings, corporate events, and more. I am very passionate about music, and I love sharing my passion with others. I look forward to meeting you!
Music Background & Credentials
* Nearly 10 years teaching experience * Privately instructed with local and national instructors * Attend conferences and master classes to improve myself as a teacher and performer
Professional Experience
* Over fifteen years performance experience * Decade of teaching experience * Regular performer in local ensembles
Teaching & Other Details
The arts and sciences are both extremely important parts of one's education. Music integrates both so well and I love sharing both aspects with my students. Playing an instrument is a physical and mental exercise. I love helping students develop musicianship through student-centric learning activities. From day one, I encourage independent learning. Students self-evaluate while exploring their interests. I provide guidance to advance their skills. I also teach strategies to enable effective at-home practice. Music can also be a team sport and I encourage collaborations where possible.
Availability
My scheduled is flexible and I would love to discuss options that work with your schedule.
Preferred Teaching Place
At my home studio or online.
Reviews
0 reviews available.