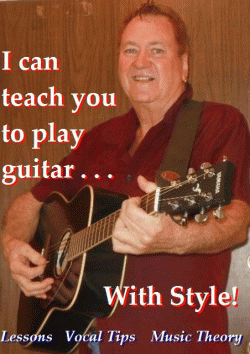 | | |
| --- | --- |
| Name | Gary I. |
| City | Vancouver, BC |
| Working With | Kids, Youth, Adults |
| Levels | Beginner, Intermediate |
| Hourly Rate | $55 |
Played bass guitar in bands as well as backup vocals (and some lead vocals) for 30 years during the '60s, '70s and '80s. Have been teaching acoustic and electric guitar and bass guitar locally since 2014. I teach a bit of music theory but mostly teach through learning songs, depending on the type of songs the student likes. Can also help with learning to sing while playing.
Music Background & Credentials
BCIT Grad, Telecommunications Technology. Was band 'Engineer' in most bands I was in. Also learned to write computer code in Pascal, C and Visual Basic. Also fluent in MIDI.
Professional Experience
Worked in cover bands performing top 40 tunes through several decades playing bass guitar and singing backup vocal with some lead vocals.
Teaching & Other Details
It is important to work on chord sequences and smooth chord changes as well as learning various strumming techniques. I have prepared several 12-bar and 16-bar chord progression charts using both chord names and 'Nashville Numbers.' Working on scales is also important, as is learning the relation of chords to scales.
Availability
Generally available every day from noon until 8pm. Need 24 hours notice in order to contact the customer to see where they are at musically in order to prepare an appropriate lesson. Note: I go hiking every day, but if a lesson comes up, I can reschedule the hike1
Preferred Teaching Place
I prefer to teach at the student's home, but if that is not possible I can teach a lesson in my studio in the West End.
Reviews
0 reviews available.