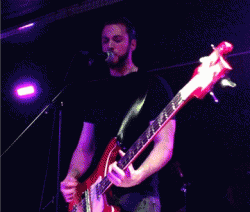 | | |
| --- | --- |
| Name | Gianni B. |
| City | Montreal, QC |
| Hourly Rate | $50 |
10 year Professional musician with 6 years experience in Bass guitar instruction.
Music Background & Credentials
Masters in Arts Education (in progress)
Professional Experience
10 years of practical bass playing experience, working with top industry professionals in a variety of genres.
Teaching & Other Details
I expose the student to several playing styles, players, techniques and theory. l also work with their own interests to help them develop strong technical and theoretical skills for practical use in playing situations they will encounter. I have an assortment of work stencils, exercises and accompaniment tracks that will aid in building a strong foundation of playing skills.
Availability
I currently have a flexible schedule.
Preferred Teaching Place
I have access to a studio space located in off Papineau in Montreal.
Reviews
0 reviews available.