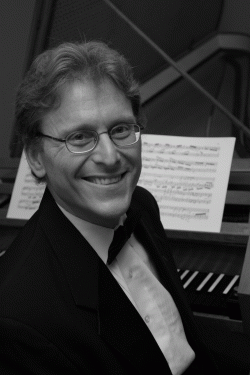 Name
Max F.

Recommended

City
Halifax, NS
Teaching
Piano, Music Theory, Ear Training, Music Composition
Working With
Kids, Youth, Adults, Groups
Levels
Beginner, Intermediate, Advanced
Hourly Rate

$75
Professional pianist/fortepianist/harpsichordist/clavichordist with over ten years of experience teaching music to children and adults. I'm between cities, having previously performed and taught in Winnipeg, Montreal and various cities in the United States. Until I find a new home, I am available for coaching in Halifax/Dartmouth and the surrounding areas.
Music Background & Credentials
I was admitted to the Curtis Institute of Music when I was fifteen – which was far too young. After quitting the piano for three years, I found an inspirational teacher in Barcelona, and went on to earn my Bachelor's in music history and theory at Harvard University, and my Master's in piano at the Eastman School of Music (where I won the Performer's Certificate and was awarded the top jury prize). I later earned another Master's at the Oberlin Conservatory, this time in historical keyboards (fortepiano, harpsichord and clavichord).
Professional Experience
Besides teaching private lessons to students aged five to seventy-five, I've also given master classes, and taught music performance, theory and history at the university level. I've appeared in concert and on radio as a recitalist, concerto soloist, and chamber musician, performing music from the past six centuries on five instruments (piano, fortepiano, harpsichord, clavichord and chamber organ). Finally, as an accompanist and coach, I've helped many young musicians pass auditions and win prizes.
Teaching & Other Details
I focus on helping students learn how to learn, and since everyone learns differently, my teaching style will vary a great deal from student to student. That said, all my students are encouraged to improvise and compose, which helps them to understand and enjoy what they are doing, and to build concentration, memory and body awareness, while avoiding physical and mental stress.
Availability
I am flexible and can easily adapt to students' schedules.
Preferred Teaching Place
I currently teach at students' residences only.
Reviews
0 reviews available.